Hello, I'm Ellie!
I'm a nature-based ethereal artist that works with acrylic paints on canvas.
I bring a touch of magic and an imaginative experience to places like the ocean and the forest; sparking a memory or a dream.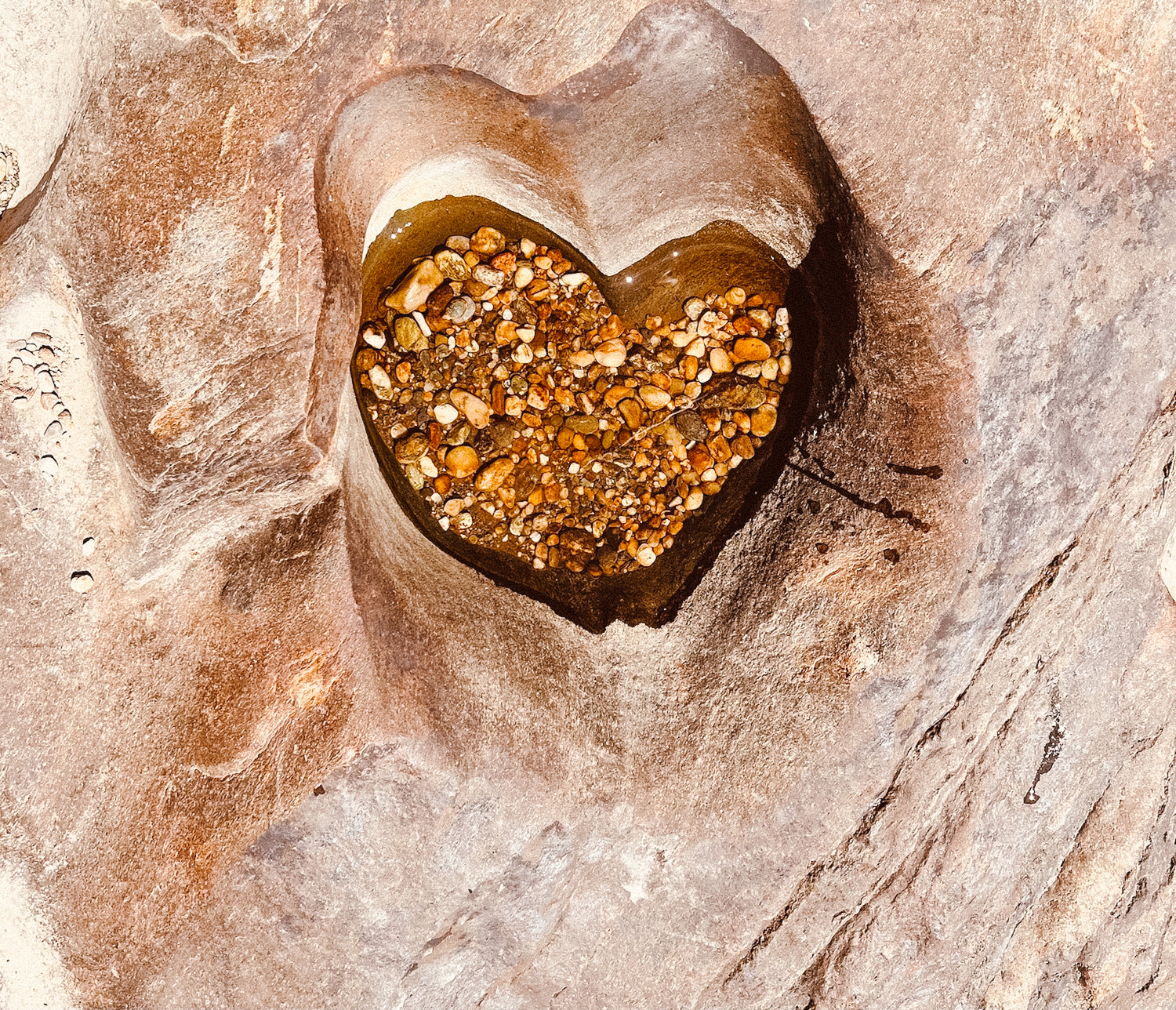 I started my art journey when I was a teenager
Art was an outlet for grief, stress, and overall teenage angst. I used to create these paintings that would tell a story, trying to process how I was feeling, through a more fantasy type of art. They had dark cloaked figures portraying grief while in the background was a city and water with a beautiful sky and a figure rising up into the light out of the ashes. This was a way for me to process what I was feeling at the time.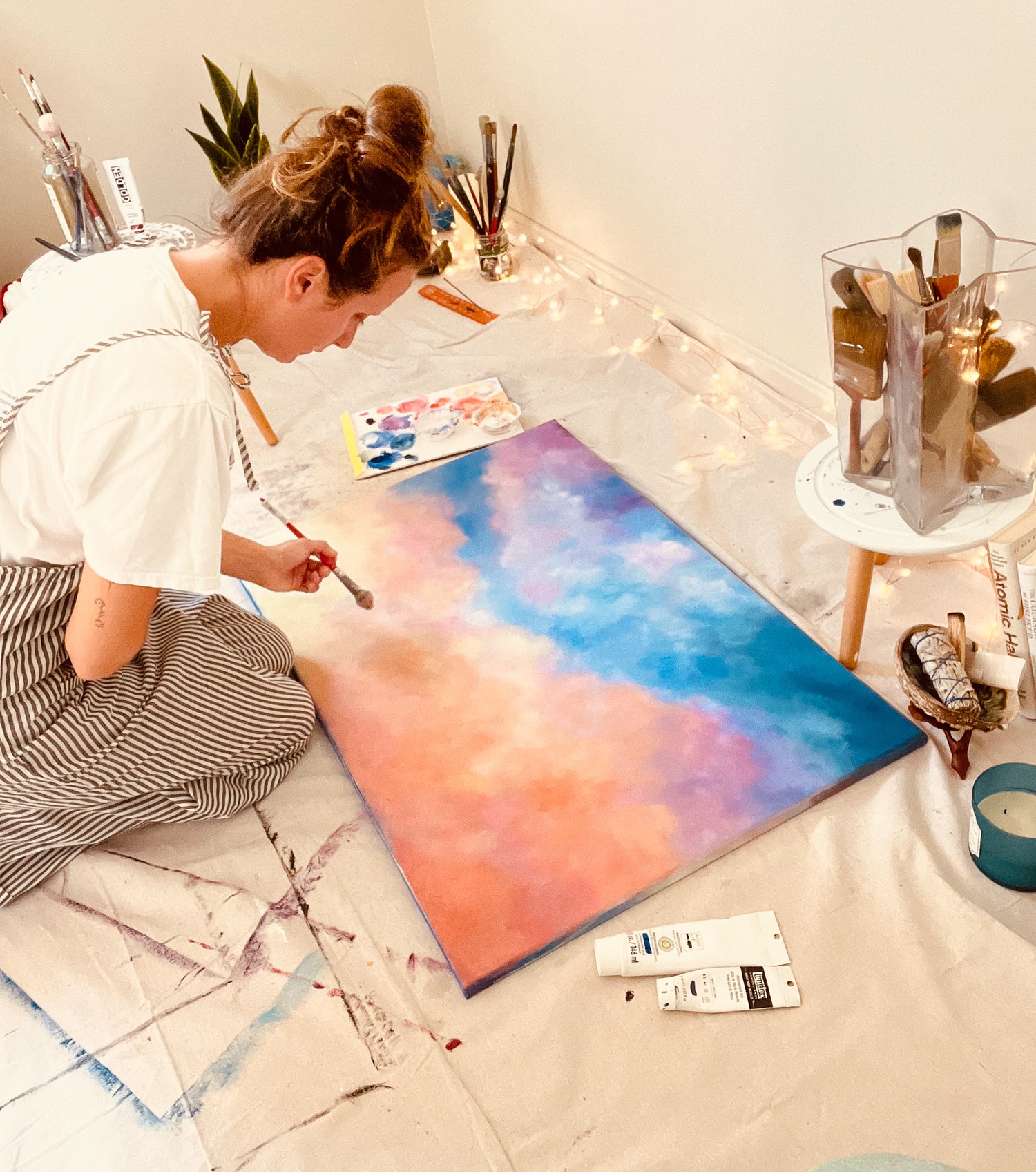 Until...
It wasn't until four years ago that I took my hobby, and encouragement from those around me, and made it into a business. At the time I was painting what I thought brought me joy. Themes like animals, landscapes, macabre. I was a bit all over the place with my work, and no direction or true inspiration to back me up. Pair that with trying to run a business and you've got one confused girl running around. That was the time I sat down and asked myself, "Who are you?" "What do you want to show through your art?" "What lights your soul up?" 
In a way, I came full circle
I had this nudge telling me to get back into the dreamier side, connecting my younger self and my imagination to my art again. This time I wanted to create pieces that depicted reality, such as the ocean or the forest, with a touch of magic. Bringing mystical, memory invoking art to peoples experience. Igniting the childlike wonder within us all.